Here at DebConf 8 in Argentinia, I'm working on getting Debian to work on the OpenMoko Freerunner Smartphone. We are progressing quite nicely, soon having the same features as the official freesmartphone.org image. See the pkg-fso wiki page for more on that.
And why do we want to do that? Because we can use everything in the Debian archive on our phones!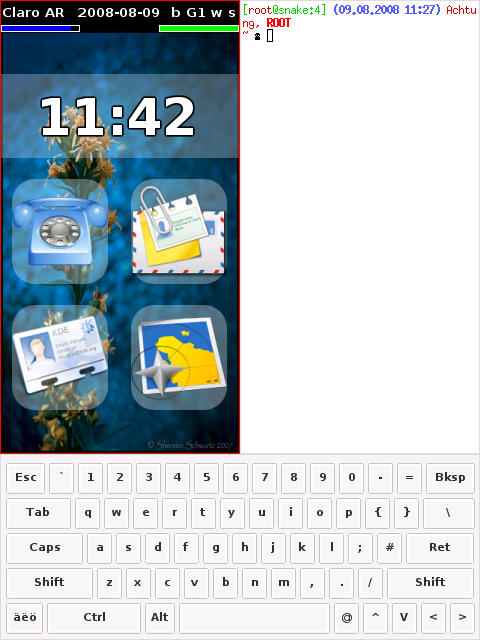 This is the xmonad window manager, programmed in Haskell and usually running on my Desktop, now on my mobile phone! And it's almost usable. Only problem is that the screen keyboard, metacity-keyboard, gets the focus by xmonad, so I can't actually type into other windows. This could be fixed by configuring xmonad, but for that, I need to install ghc and I do not have these 280MB left on my SD card...
Update: I even made it on the front page of the xmonad home page with this image: